ENTREPRENEUR feature: ANA BIANCHI of papergirl
Ana Bianchi launched PaperGirl Collection in 2015, a clothing line for little girls 9 months to 7 - 8 years old. The collections are sold in select boutiques and online at PaperGirlCollection.com shipping to moms around the world. PaperGirl Collection has also been featured in department stores like Bergdorf Goodman in New York and Neiman Marcus nationwide. Recently, as a way to express her view around living creatively, at home and with her creative business, Ana has started a lifestyle blog OurIllustratedLife.com

Ana designs the dresses in silhouettes that combine classic styles from her childhood with modern simplicity. Combining her love of drawing with her dress designs, she created artwork for all the fabrics used for the dresses, which is custom printed on 100% cotton. All dresses include a storybook and the prints on the fabric match the story. Cute companion toys, framed wall art, wall paper and decal mural are available (special request) to extend the artwork and imaginative story-telling beyond the dresses into the little girls' rooms.

Late this Summer two of her storybooks will be published by Gingko Press. "The Sailor who loved to draw" and "The Swimmers: making paper-cutouts like Matisse" will be available as hardcover books in bookstores and museum gift shops. Preorder at PaperGirlCollection.com will start in May.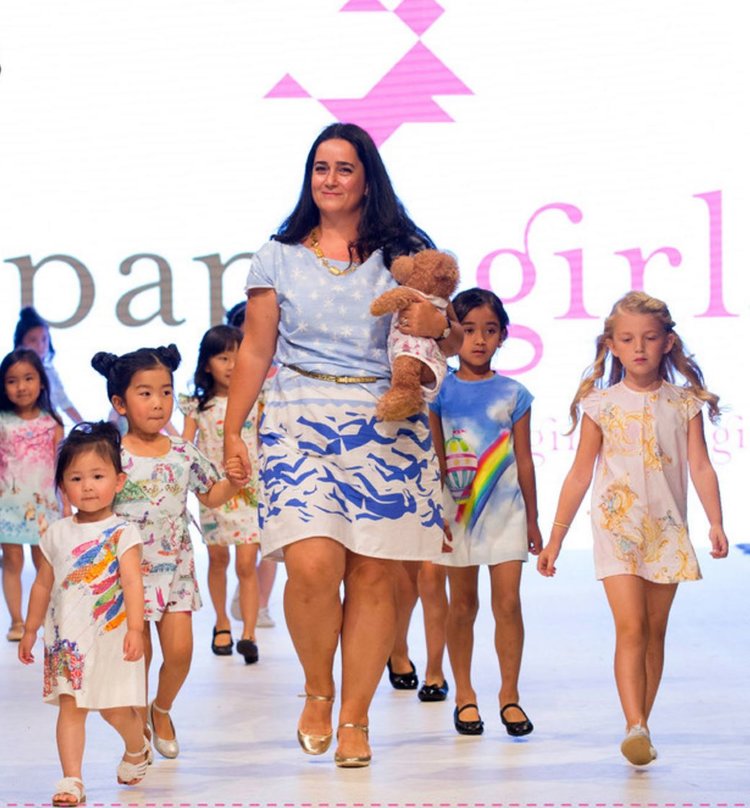 "Having the mentors of WEALF at my side has been like having a group of smart and wise fairy godmothers. They are always knowledgeable and thorough with how-to questions, kind when delivering advise -even when it is about something going wrong in the business- and, above all, truly supportive all along the way "